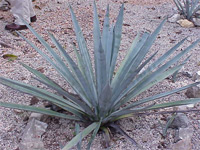 As a community manager one thing you never have a shortage of is email. It forms a huge part of my average day.
So by extension I get to see a lot of away/out-of-office messages. This one I received just this week and it's my absolute favorite:
Subject: He's gone, real gone

Body: Hi! I'm on a humanitarian mission to rid the vacation resorts in and around Tulum, Mexico of cell phones and Tequila.

I should be returning to the world of the working somewhere around September 19th.

If you need to get in touch with me, I suggest carrier pigeons or a hand-written note in a bottle, dropped in the gulf of Mexico. I will likely not be responsive to anyone who is not offering me some sort of appropriate beverage in person until I return.

Cheers, and safe travels to all.
Totally going to plaigarise that the next time I need an away message…