Snapped this at the airport a while ago. Found right next to the AirNZ check-in counters, it's a good example of thoughtful placement.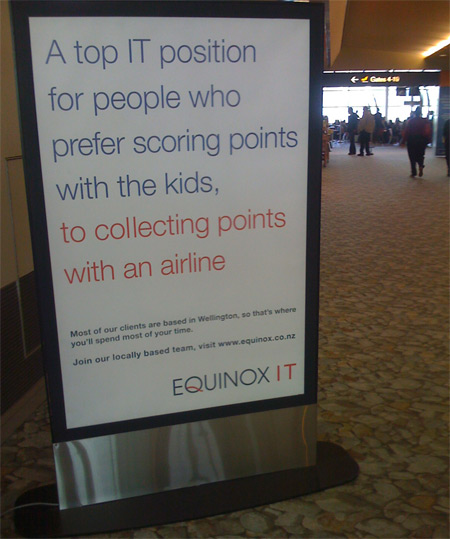 Smaller text reads: "Most of our clients are based in Wellington, so that's where you'll spend most of your time."
Nice work Equinox (shame about your website though…).